Despite our best efforts to be in New Mexico with Ktrion's familia for the new year, L* and Ktrion are at home in the 'hood.

We left OAK bound for ABQ on Friday morning, checked our luggage with all our clothes. We had one carryon bag, a tote bag full of knitting, grant proposals that L* is reviewing, all of L*'s medications (since she, unlike Ktrion, knows better than to put her meds in the checked luggage), a ziplock baggie full of carrot muffins, and some snacks bestowed upon us by our super-special neighbors (chex mix and honey roasted almonds).

About the time we were expecting to land in Albuquerque, our pilot announced we were turning around because the Albuquerque airport was snowed in, and they couldn't keep one runway plowed wide enough for planes to land. But we weren't turning around and going back to Oakland. No, we were landing in Las Vegas.

By the way, if you're from northern New Mexico, like Ktrion is, you already know that it rarely snows and NEVER accumulates in Albuquerque. It's a standing joke in the state that if there's an inch of snow on the ground, they have to close the freeways, because the Abq drivers are fishtailing their camaros all over the place. Not today. No, today is the all-time record for snow in Albuquerque. 11 inches in one day.

Now, we had some rather complex plans in place already, as Ktrion's Tía -- flying in from ShakyTown earlier in the day--was to meet us at the ABQ airport , and then we would rent a car and drive the 3-4 hours to UFOtown, New Mexico.

L* was dozing when the pilot made the announcement. When she woke up, I told her the news. There was a long pause and then she said, "If we're stuck in Las Vegas, I want a great hotel room, I want to shop, I want to gamble, and I want to drink hard liquor."

(That kind of attitude, I can deal with.)

She tells me to ask the Texas lady sitting on the other side of me, which casino in Vegas is smoke-free.

(I was too chicken to do it)

The first thing they did when we landed in Vegas, was take the unaccompanied minor out of the plane. I mean the absolute first thing.

The customer service representative (who so didn't want to walk into our plane and talk to us!) announced that our flight was officially cancelled, and we should go to the nearest gate to book a flight to whereverland, but that no planes were going to Albuquerque for the rest of the day.

Furthermore, the customer service guy announces, there are no hotel rooms to be had in Las Vegas. All the hotels are fully booked for New Years celebrations.

Despair lurks.

When my cellphone starts working, i see that Don Fon (my dad) has called and left only a PLEASE CALL message.

We disembark (or deplane, as they like to say now). L* and I are phenomenally fast, as it happens that we have the aisle and middle seat in the very first row. We slip out while other people are still asking "WTF?"

Ktrion calls Don Fon, who announces that Interstate 40, the main route from ABQ to all of eastern New Mexico has been closed because of snow. He mentions that Tia's flight was delayed out of Shakytown but there's been no news.

L* gets us on Standby for the 4pm flight to El Paso, Texas, in the hopes that we can rent a car there and then drive up to UFOtown (about 4 hours). And maybe we can stay with Ktrion's sister in Las Cruces, and eat a good dinner at La Posta. (Don Fon endorses this plan as there won't be snow on that part of the state.)

Tia calls in from Midland, Texas, where she has been re-routed. She wants us not to worry our little heads about her, as she has a friend nearby she's gonna call.

We subsequently learn that no matter where we decide to fly to, our luggage is going to Albquerque. Next the car rental company informs us that they will not allow us to rent a car in El Paso and then return it to Albuquerque.

The airline then announces that we can go down to the ticket counter and wait in line for an hour and a half and if the need is urgent, the agents will get us our luggage.

We're starting to wonder if we should phone Ktrion's cuñado, who frequently acts as travel agent for the extended family. (When the comadres go on their cruises, el cuñado books the ship, the flights, and any hotel rooms. And if any little thing goes wrong, he bears the brunt) However, L* and Ktrion haven't really spoken to el cuñado since an ill-fated visit to the midWest in 2004, and are hesitant. We spy one of those little internet terminals, and L* is off and running.

She finds plenty of hotel rooms to be had for the money, and after shopping around, books us at the Bellagio.




We book a Saturday a.m. flight to Albquerque.

We go downstairs to look at the hour-and-half line of people begging for their luggage and decide to skip it. We get a shuttle and head to our hotel.

The Bellagio is swank. Our room on the ninth floor has a king bed and a truly fabulous bathtub.

We head out to shop. First stop: urban outfitters, where L* tries on several pairs of skinny jeans. So cute! So hot! She looks like a rock star. Ktrion talks her into buying 2 pair
as well as several cute little t-shirts.

We browse a lot because we're looking for a 2 oz container of bubble bath, pajamas para las dos, chones tambien, calcetines for Ktrion, toothbrushes, and bottled water. In addition to these we find a pair of fabulous maryjanes for Ktrion.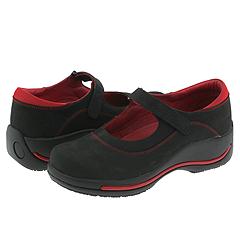 We get caught up in our quest for a black skirt for Ktrion to wear with her new shoes, but are unsuccessful. (not a flared skirt, not even a pencil skirt, really. a straight skirt. above the knee.) The gap provides the right gender of chones para los dos.

We're pretty walked out by this time, and are ready for dinner. Yeah, two vegetarians in Vegas. We finally decide to take it easy, and stop at a cheeseburger place to see if they have gardenburgers. Indeed they do, along with a tofuburger, and many other things we can eat. Ktrion starts consuming large amounts of diet coke to carry her through.

Then back to our hotel room to unload all our purchases. Then down to the casinos. Then...What happens in Vegas, stays in Vegas...

Let's just say there were Blackjack tables and a High Rollers' Lounge.